Turkish Prime Minister Erdogan to visit Gaza, report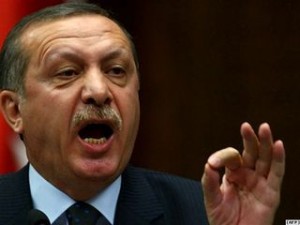 Turkish Prime Minister Recep Tayyip Erdogan will pay a visit to Gaza, "Al Jazeera" TV channel reported, referring to a diplomatic source in Israel.
Erdogan plans to visit Gaza during the next two weeks through the Rafah border-crossing connecting Egypt and the Gaza Strip. This will be the Turkish senior official's first visit to the Gaza Strip.
Several meetings are planned to be held with Hamas representatives.
The Prime Minister's statement about the visit was voiced amid Tel Aviv's efforts to improve relations with Ankara.
Relations between Turkey and Israel — two strategic and military partners — worsened after Israeli naval attacks on the "Flotilla of Freedom" carrying humanitarian aid to Gaza on May 31.
Nine Turks fell victim to a confrontation between Israeli soldiers and international human rights activists on the Turkish ship.
Ankara later demanded that Israel issue an official apology, order an independent international investigation, and pay compensation.
There was hope for the restoration of bilateral relations in December last year, when Turkey sent two aircrafts to help Israel in the fight against Israel's largest forest fire in country's history, which claimed at least 41 lives.
However, later Turkish officials said that Ankara would only restore relations with Israel after a formal apology, which Tel Aviv has refused.