Hezbollah weapons used in north Lebanon clashes, report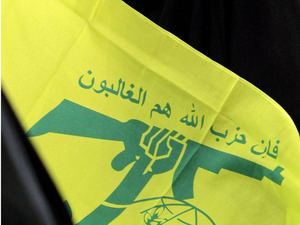 March 14 MP Hadi Hobeich said on Monday that weapons backed by Hezbollah were used in the clashes that broke out on Friday in the city of Tripoli in northern Lebanon
"The data points toward Hezbollah-backed arms that were distributed in Tripoli," the MP told the Voice of Lebanon
In a reference to Hezbollah, Hobeich said that "there is a party that is armed and that is distributing weapons to everyone."
"We only benefit by having security across the country," he added, voicing hope that the newly formed Lebanese cabinet will work on "disarming all Lebanese, including Hezbollah."
He said that only the Lebanese government should have the authority to use weapons.
Armed clashes erupted in Tripoli on Friday following a rally in support of Syrian protesters. The military official of the Hezbollah and Syrian backed Arab Democratic Party, Ali Fares was killed and 6 others including one army soldier and a seven year old child. At least 59 others were reportedly injured and some are in serious condition .
Many analysts questioned why the Alawite party should have a military official .
Jabal Mohsen ( home of the Arab Democratic Party) and Bab al-Tabbaneh areas have been in recent years the scene of intense clashes between Sunni supporters of Lebanon's former PM Saad Hariri and Alawites who are loyal to the Hezbollah-led coalition backed by Iran and Syria.