China opposes Referring Syrian Nuclear Issue to UNSC
It is not necessary for the Syrian nuclear issue now under debate at the International Atomic Energy Agency to be referred to the U.N. Security Council, a Chinese representative said in Vienna on Thursday.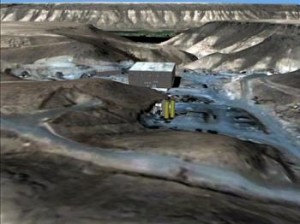 China is of the view that the Syrian nuclear issue should be appropriately solved within the IAEA framework through consultation and cooperation, said Wang Minzheng, head of the Department of System of Chinese Atomic Energy Agency.
He said China believes that politicization and complication of the issue should be avoided.
"Under current circumstances, there is no need to adopt a resolution on the Syrian nuclear issue, and even more unnecessary to refer the issue to the Security Council," Wang told a meeting of the 35-nation IAEA Board of Governors.
Some Western countries have been pushing for an IAEA resolution criticizing Syria for its alleged secret nuclear program related to a desert facility known as Dair Alzour site, which was bombed to ruins by Israeli airplanes in 2007. They also want the matter to be reported to the U.N. Security Council.
Syria has insisted that the destroyed building is a non-nuclear military installation.
Wang pointed out that the bombed facility carries no risk of proliferation, and poses no present threat to international peace and security.
Wang also said China hopes the IAEA will continue its investigative work over the facility, and in the meantime, encourages Syria to take substantial steps in its cooperation with the agency, so as to help solve outstanding issue at an early date.