Syrian Revolution 2011: A massacre in Hama, over 50 killed today, update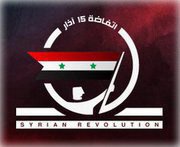 The Facebook group, The Syrian Revolution 2011, which boasts more than 190,000 followers and which has emerged as the organizing force behind the demonstrations that have been demanding "freedom" in Syria has reported that the city of Hama is witnessing another massacre .
The group reported on its page that tens of thousands are protesting in Hama and the security forces opened fire at them killing at least 50.
The group called today for nationwide protests to honor the Children that have been killed by the security forces, such as 13-year-old Hamza al-Khatib whom activists say was tortured to death.
Over 1100 protesters have been killed and over 10,000 have been arrested since the revolt started last March 15
This is not the first massacre in Hama. The big Hama massacre occurred in February 1982, when the Syrian army, under the orders of the president of Syria Hafez al-Assad, father of the current president Bashar conducted a scorched earth policy against the town of Hama in order to quell a revolt by the Sunni Muslim community against the regime of al-Assad.
Update: Death toll in Hama has risen to at least 70 and 240 wounded according to The Syrian Revolution 2011 Facebook page
Update: Death toll in Hama has risen to at least 120 and 350 wounded according to The Syrian Revolution 2011 Facebook page