Labora ousted from Lebanese University conference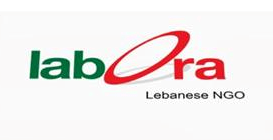 A dispute took place Friday at the Lebanese University, Faculty of Science over a clause in the display of Labora calling for a stop to the Christian emigration .
Labora was invited to an employment conference at the university and had a display that called for an end to Christian emigration from Lebanon.
According to local reports the Christians are selling a lot of their properties to the Shiites who are being funded by Iran in their drive to purchase land in Christian neighborhoods at massive scales . This is reportedly causing massive emigration of Christians from Lebanon
The head of the Lebanese university Zuhair Shukr called for ousting Labora from the conference for refusing to remove the clause pertaining the emigration of Christians.
Labora coordinator Etienne Lazzal told CNA that his organization participated in the conference just like all other organizations since Thursday bur were surprised Friday when they arrived and found out that their display was damaged . "When we inquired about the reason behind the destruction of our display we were told that Shukr accompanied by lady named Zainab came by and ordered the removal of the clause pertaining the emigration of Christians."
Shukr was appointed by Speaker Nabih Berri a close ally of Hezbollah as the head of the University which was rebuilt by former PM Rafik Hariri.