Ahmadinejad blames the west for drought in Iran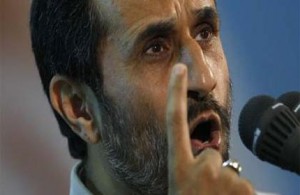 Iranian President Mahmoud Ahmadinejad on Thursday accused Western countries of devising plans to "cause drought" in the Islamic republic, as he inaugurated a dam in a central province.
"Western countries have designed plans to cause drought in certain areas of the world, including Iran," the official IRNA news agency quoted Ahmadinejad as saying in the central city of Arak in Markazi province.
"According to reports on climate, whose accuracy has been verified, European countries are using special equipment to force clouds to dump" their water on their continent, he said.
By doing so, "they prevent rain clouds from reaching regional countries, including Iran," Ahmadinejad charged.
Iran has experienced several droughts in recent years.
Iranian leaders claim on a daily basis that Western countries, led by arch-foe United States, devise "plots" to undermine the Islamic republic and to impede its economic and scientific development.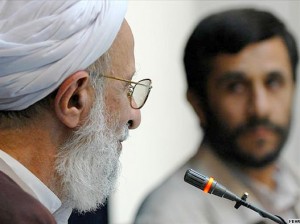 Bewitched
Ahmadinejad came under more pressure last Sunday, when an influential cleric charged that he has been "bewitched" by a controversial senior aide and key lawmakers renewed their impeachment threat.
Ahmadinejad is behaving "unnaturally" and needs to be "saved," Ayatollah Mohammad Taghi Mesbah Yazdi, a former supporter of the president, told the weekly Shoma magazine last Sunday adding "I am almost certain that he has been bewitched."