Apple tops Google as the world's most valuable brand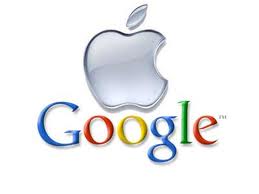 Apple has overtaken Google as the world's most valuable brand, ending a four-year reign by the Internet search leader, according to a new study by global brands agency Millward Brown.
"There's an app for that" is now the new "Google-it."
According to a study by global brands agency Millward Brown, Apple has usurped Google as the world's most valuable brand.
The report places Apple's brand value at $153.3 billion, ahead of Google's $111.5 billion, ending the search engine's four-year reign at the top spot.
Last year, Apple's growing portfolio of gadgets raised it to the most valuable technology company over Microsoft.
New versions of the iPhone, iMac and iPad devices have helped push the brand to the head of the pack.
"It's clear that every single Apple employee, from Steve Jobs and Tim Cook to the summer interns, see protecting and nurturing that brand as a top priority," Millward Brown Chief Executive Officer Eileen Campbell wrote in the report. "Tablet computing also drove value growth not just for Apple, but also for the providers who support yet another networked device.
The value of the Apple brand has also allowed it to take some different approaches in handling the consumer-electronics market.
"Apple is breaking the rules in terms of its pricing model," Millward Brown Global Brands Director Peter Walshe told Reuters. "It's doing what luxury brands do, where the higher price the brand is, the more it seems to underpin and reinforce the desire."
By contrast, competitor Research in Motion, creator of BlackBerry, lost one-fifth of its brand value in this year's study.
Of the top 10 brands in the report, six were technology and telecoms companies. IBM, Microsoft, AT&T and China Mobile took the third, fifth, seventh, and ninth spots, respectively. McDonald's rose two places to No. 4, Coca-Cola dropped from fifth to sixth, Marlboro dropped to No. 8, and General Electric rounded out the top 10.
Facebook Inc. had a 246% climb in brand value to $19.1 billion, the fastest-growing brand this year, and ranked 35th overall.