HR: Syrian forces use soccer stadiums as prisons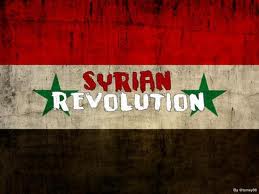 Syrian security forces were using soccer stadiums as makeshift prisons Monday after raiding homes and arresting hundreds of residents in at least two cities, the directors of two human rights organizations said.
In addition, security forces were raiding homes and arresting residents in the Damascus suburb of Modemiyah, where there were reports of gunfire Monday, said Rami Abdul-Rahman, director of the Syrian Observatory for Human Rights.
More than 400 people have been arrested in the Mediterranean city of Banias since Saturday, he said.
In the southern city of Daraa, the hub of Syria's six-week uprising, another human rights organization observed a similar situation.
"In Daraa, there have been so many arbitrary arrests in recent days that the army and security forces are using schools and the city's soccer stadium as makeshift prison facilities," said Ammar Qurabi, chairman of the National Organization for Human Rights in Syria.
CNN could not independently confirm the reports. The heads of both organizations are not in Syria but remain in close contact with activists and protesters there.
The state-run Syrian news agency said Sunday that security forces were continuing pursuit of "members of the terrorist groups" in both cities.
"A number of wanted terrorist members were arrested and weapons and ammunition used by these groups in attacks against the army and citizens and in terrorizing people were seized," the news agency reported.
The latest wave of arrests started as Syrian tanks and troops stormed a village near Banias on Saturday, killing at least four women and injuring several others, witnesses said.
Residents of Marquab formed a human chain to thwart the military, but soldiers raided homes and opened fire, said witnesses who were not identified for security reasons.
Witnesses said the army then rolled into Banias. They reported heavy gunfire and severe damage to the city.
CNN has not been granted access into Syria and is unable to independently verify witness accounts.
But CNN has spoken with witnesses, some of whom have posted homemade videos online and reported what they have seen via social networking sites. Human rights organizations have also compiled reports.
Demonstrations against Syrian President Bashar al-Assad's regime have broken out across the country over the past six weeks, with security forces relying heavily on the army and the regime's guard to disperse demonstrations.
Amnesty International said Friday that more than 540 people have been killed by Syrian security forces and that many activists in pro-reform protests "have been forced into hiding after receiving threats from Syrian authorities." CNN