Iran helping Syrian regime crack down on protesters, report
Iran is playing an increasingly active role in helping the Syrian regime crack down on pro-democracy protesters, according to western diplomatic sources in Damascus.
The claim came as Syrian security forces backed by tanks intensified operations to suppress anti-regime unrest in three new flashpoint towns on Sunday and it was confirmed that four women had been shot dead in the first use of force against an all-female demonstration.
A senior western diplomat in Damascus expanded upon assertions, first made by White House officials last month, that Iran is advising President Bashar al-Assad's government on how to crush dissent.
The diplomat pointed to a "significant" increase in the number of Iranian personnel in the country since protests began in mid-March.
Mass arrests carried out by door-to-door raids, similar to those that helped to crush Iran's "green revolution" in 2009, have been ramped up in the past week.
Human rights groups suggest more than 7,000 people have been detained in total since the uprising began. More than 800 people are said to have died, up to 50 of them during last Friday's "day of defiance".
"Tehran has upped the level of technical support and personnel support from the Iranian Republican Guard to strengthen Syria's ability to deal with protesters," the senior western diplomat said, adding that the personnel were not involved in any physical operations on the ground and numbered in the few hundreds.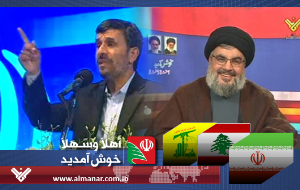 "Since the start of the uprising, the Iranian regime has been worried about losing its most important ally in the Arab world and important conduit for weapons to Hezbollah [in Lebanon]," the diplomat said.
Last month White House officials made similar allegations about Iranian assistance for the regime, particularly in terms of intercepting or blocking internet, mobile phone and social media communications between the protesters and with the outside world. But the officials did not provide hard evidence to support their claims.
Activists and diplomats claim Iran's assistance includes help monitoring internet communications such as Skype, widely used by a network of activists, methods of crowd control and the provision of equipment such as batons and riot police helmets.
Syria has denied seeking or receiving assistance from Iran to put down the unrest.
In a statement issued on Friday, Iran's foreign ministry stressed Syria's "prime role" in opposing Israel and the US, and urged opposing forces inside the country to agree a compromise on political reform. US policy towards Syria was based on "opportunism in support of the Zionist regime's avarice," it said.
The Assad family, from the Shia Muslim minority Alawite sect, is likely to be nervous about being seen to be being helped by its Shia-dominated ally to crush protesters drawn from the 75 per cent Sunni population.
Regime forces backed by tanks were in action over the weekend in Homs, in the town of Tafas north of Deraa, and in the coastal city of Banias, activists said. Violence was also reported in the Damascus dormitory town of Zabadani.
Along with arbitrary detentions, shootings have continued. Razan Zeitouneh, a lawyer in the capital who is monitoring the protests, said four women were shot dead in the village of Merqeb, close to Banias, and six men were shot dead in Banias on Saturday.
The women, who were protesting in the nearby village of Merqeb, were named as Ahla Houska, Layla Taha, Layla Sahoun and Marwa Aabas. Women have so far not taken to the streets in great numbers, some citing fear on the part of their male relatives.
Residents of Tafas, in the predominantly agricultural south-western Hauran plain said troops entered the town during the night. Tanks and troops also stormed two main neighbourhoods in Homs on Saturday night – the first incursion into residential areas of Syria's third city.
The protesters, who lack a national leader and organisation, are demanding political freedoms, an end to corruption, and Assad's resignation after 41 years on Baath party rule. Assad has said the protesters are part of a foreign conspiracy to cause sectarian strife, plotted by "armed terrorist groups".
The US and the EU have imposed limited sanctions on leading regime figures in a bid to halt the repression and encourage reform. But they have stopped short of calling for Assad's departure.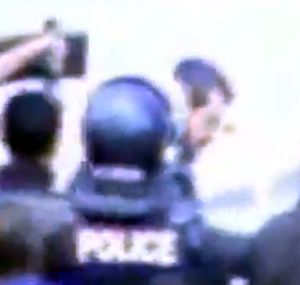 Both the government and protesters claimed victory after Friday's confrontation. Thousands took to the street, despite a heavy security and military clampdown, but the protests have not grown to the critical tipping point seen in Egypt and Tunisia. Many in the capital express support for Assad, blaming the violence on his brother Maher and security chiefs.
The government has reached out to some opposition figures amid unconfirmed rumours in the capital that it is planning a national dialogue conference and the announcement of some reforms.
Statements by the regime and the protesters are often impossible to verify independently, in part because Syria has banned most foreign media and reporters.