Syrian Human Rights: Over 800 killed in Syria so far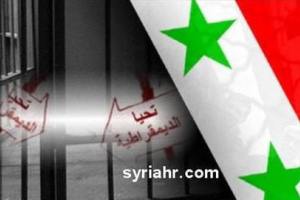 Beirut, Lebanon: The Syrian Observatory for Human Rights said in a statement that security forces have killed at least 800 civilians since protests erupted in Syria, Reuters reported on Saturday.
The organization also said that it has the names of the 800 people, adding that 220 of them were killed in attacks by the Syrian army in Daraa.
This is substantially higher than the number reported by the Syrian revolution 2011 the Facebook group which has emerged as the organizing force behind the demonstrations. It reported yesterday that 683 protesters have been killed so far by the Syrian security forces since the unrest started .
The protests started on March 15 in the southern Syrian town of Daraa and had since spread to most of the Syrian cities.
Syrian army tanks entered the coastal city of Baniyas and the western city of Homs on Saturday, witnesses told the Al Jazeera satellite network.
A witness told the network that in Baniyas, shops closed and people hid in their homes as the tanks arrived.
"We are really scared that Baniyas will be a repeat of Dara," he said, referring to the besieged southern town where the protests began more than seven weeks ago. He said residents worried they would be framed as "armed gangs" and attacked by secret police.
Early Saturday, communications to Baniyas were severed, including land lines, mobile networks and the Internet, activists told Al Jazeera.
Communication has been shut down to Homs since Friday night, after protesters took to the streets and confronted security forces, as seen in a video posted online. The video could not be verified.