Syria : Death toll in Homs rises to 15 , witnesses
Syrian tanks deployed in the country's third-largest city Homs and security forces fired on the pro-democracy demonstrations . Witnesses said fifteen protesters were killed today in this city.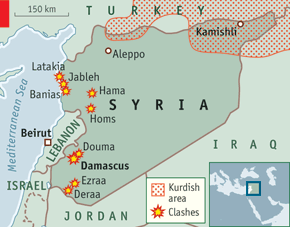 The sound of artillery fire is echoing across the city of Homs, especially in the Baba Amro district, and smoke is engulfing several areas in the city witnesses reported
SNN identified the five protesters killed earlier in Homs as : Nawwar Agha, Imad Suwaid, Amer Mrad, Lotfi al-Kahil and Nidal al-Qudsi.