Bakri calls for prayers to mourn bin Laden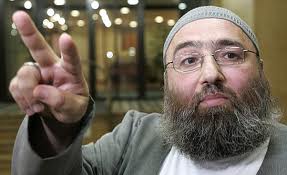 Radical Islamist cleric Omar Bakri who said that Osama bin Laden is one of the great leaders and heroes of the Ummah called for prayers to mourn bin Laden in Lebanon and outside U.S. embassies around the world.
"We call on our followers in Europe, Canada and especially Britain to pray for his soul outside American embassies," Bakri, said
"We will hold prayers for his soul in the Khulafa al-Rashidin mosque and receive condolences here in Tripoli, and there will be prayers for his soul in mosques in Beirut and Sidon," added the preacher, who is now based in Tripoli, Lebanon's main northern city.
This comes after Al Qaeda released a statement on jihadist forums Friday confirming the death of its leader, Osama bin Laden, according to SITE Intelligence Group, which monitors Islamist websites. The development comes days after U.S. troops killed bin Laden in a raid on a compound in the Pakistani city of Abbottabad.
Bakri, a radical "Salafist" Sunni preacher , who was sentenced to life imprisonment by a military court for inciting murder, was freed on bail last November pending a new trial. He was defended by Nawar Sahili, an MP from Lebanon's militant Shiite Hezbollah movement. He lives in the northern Lebanese port city of Tripoli.
Originally from Syria but holding a Lebanese passport, Bakri denies having any direct link with al-Qaida and had called the September 11 suicide bombers "magnificent."