Muslim Leaders in Washington say bin Laden's death is a relief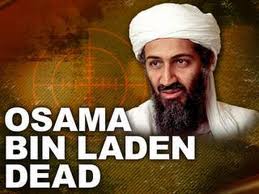 The leaders of Muslim groups in Washington said Monday that the death of Osama bin Laden has brought their community a sense of relief and hope.
Bin Laden was never a "Muslim leader" and didn't represent the Muslim community, various leaders said, but they added that they hope his death will put to rest any incorrect associations between their community and bin Laden's anti-American views.
"American Muslims want to see: How will our neighbors respond to us now?" said Imam Johari Abdul-Malik, former chairman of the Council of Muslim Organizations for the Washington area. "Will they have learned enough to know that we are not part of al-Qaida — we are part of the United States of America."
Nihad Awad, executive director of the Council on American-Islamic Relations, said he hoped people unfamiliar with Islam would "disassociate Osama bin Laden and Islam."
Haris Tarin, the director of the Washington office of the Muslim Public Affairs Council, agreed. He said bin Laden's "face was a symbol of Islam and Muslims," even though the vast majority of Muslims reject his beliefs and world view.
"We don't think anything will change overnight," said Tarin of the perception of Muslim Americans, but he added that many Muslims were looking forward to life after bin Laden.
Tarin added that he was also hopeful that bin Laden's death would begin a new chapter in the United States' relationship with Muslim countries.
The president of the Islamic Society of North America, Imam Mohamed Magid, said he, too, was feeling hopeful and relieved.
"Their martyr and their icon is gone," he said of those who would be terrorists, adding he believed bin Laden's death was proof terrorists' crimes will not go unpunished.
Muslim residents in the area added their own perspective to leaders' comments. In northern Virginia, Imad Jurdi of Alexandria said he prodded his teenage daughter to stay awake late Sunday to hear President Barack Obama announce the news.
"Everybody's celebrating," Jurdi said as he talked to Mike Qader outside a Falls Church shopping center popular with the region's Muslim-American population. "This guy spoiled the reputation of the whole Islamic world."
Qader, a Falls Church resident and native of Kuwait, said Bin Laden's death is good news. "Hopefully it puts the pressure on somebody else" other than Muslims, he said.
At the same time, local police in Washington were increasing security measures for the public and near mosques and synagogues in the wake of bin Laden's death. Police Chief Cathy Lanier said there had not been any specific threats but that there would be increased security measures nonetheless. Metro transit police were also stepping up security. WP