Syrian Revolution: Death toll rises to 9 on Easter Sunday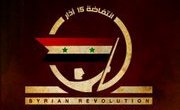 The Facebook group, The Syrian Revolution 2011, which boasts more than 140,000 followers and which has emerged as the organizing force behind the demonstrations that have been demanding "freedom" in Syria has quoted Reuters as saying that 9 protesters were killed on Easter Sunday in the town of Jablet and several were wounded.
The Group also reported that the the city of Sweida the stronghold of the Druze community in Syria had its first martyr early Sunday morning. Satih Ihsan al Huneidi was killed at 2:30 am at a security check point . Syrian security forces shot him while he was on his way to a children hospital to treat his 10 month old nephew . His sister who is the mother of the child was hit by a bullet in her shoulder and another sister was hit by a bullet in her hand.
The victim was buried on Sunday