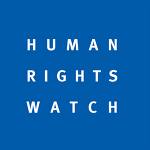 An international human rights group called Sunday for a U.N. inquiry into Syria's crackdown on opposition protesters that has left more than 120 dead people in recent days.
The New York-based Human Rights Watch also urged the United States and European Union to impose sanctions against Syrian officials accused of using force against demonstrators challenging the authoritarian rule of President Bashar Assad.
More than 300 people have been killed — including more than 120 on Friday and Saturday — since the uprising against Assad's regime began five weeks ago, according to rights groups. Friday was the deadliest day since the uprising began with 112 killed, rights groups said.
A coalition of 10 Syrian human rights groups said Sunday authorities that authorities have detained a leading activist, Daniel Saoud, who heads the Committees for the Defense of Democracy, Freedoms and Human Rights, one of the most prominent watchdog groups in Syria.
Saoud, who was detained Saturday, lives in the coastal city of Banias, said a statement from the groups.
"After Friday's carnage, it is no longer enough to condemn the violence," said Joe Stork, deputy Middle East director for Human Rights Watch. "Faced with the Syrian authorities shoot-to-kill strategy, the international community needs to impose sanctions on those ordering the shooting of protesters."
Earlier this month, U.N. Secretary-General Ban Ki-moon called Assad to say he was "greatly disturbed" by the reports of violence. Many Western leaders, including President Barack Obama, have condemned Syria's harsh tactics to quell dissident.
On Sunday, state-run news agency SANA said 286 police officers have been wounded since the uprising began. It did not give further details.
Many of the 13 killed Saturday were shot while on their way to bury loved ones from the attacks a day earlier, witnesses said.
In the central city of Homs, where 19 people were killed Friday, a witness said security forces did not allow all funerals to go out at the same time.
"Security officials decide when the dead person will be buried in order to avoid large funerals," the witness said.
In the southern village of Izraa — where others were killed Friday — a witness said some men in the village chanted: "May God destroy Assad."
The witness accounts could not be independently confirmed because Syria has expelled journalists and restricted access to trouble spots. Witnesses spoke on condition of anonymity for fear of reprisals.
The protest movement has become the most serious threat to Assad's hold on power in one of the most rigidly controlled countries in the Middle East.
Assad has blamed most of the unrest on a "foreign conspiracy" and armed thugs trying to sow sectarian strife. Fears of sectarianism are strong in Syria with the dangers of fractured societies so apparent in neighboring Iraq and Lebanon.
But possible cracks could be emerging from within. Two lawmakers and a religious leader from the southern province of Daraa — where the uprising began — resigned Saturday in disgust over the killings. Such internal rifts have added resonance since nearly all opposition figures have been either jailed or exiled during the 40-year dynasty of the Assad family.
Another walkout came Sunday when a member of the Daraa provincial council, Bassam al-Zamel, left his post to denounce the violence. "It is our duty to resign in protest," al-Zamel told Al-Jazeera TV.
On Sunday, Britain's Foreign Office advised against all travel to Syria because of the violence. It added that "in light of the deteriorating security situation, British nationals in Syria who have no pressing need to remain should leave by commercial means."
Many Iraqi Christians, who fled to Syria to escape violence in their homeland, did not attend Sunday Easter Masses because of the unrest.
Abu Fadi, an Iraqi Christian, said that he and his family had attended midnight Mass in a church in central Damascus for the past five years.
"This time, we and others families decided to stay home and even not to attend the morning mass due to the tense and unstable current situation in Syria. People are afraid of going out, unless to do important things," said Abu Fadi, who did not use his name because of fears of reprisals from authorities. AP