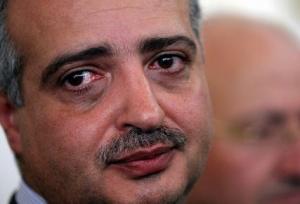 Prime Minister-designate Najib Mikati held a meeting with a delegation from the Lebanese Democratic Party which was headed by its leader MP Talal Arslan , after which he reiterated that all sects will be represented in his upcoming cabinet.
This comes after Arslan warned on Tuesday that his bloc will boycott the upcoming cabinet if it is not granted a respectable ministerial portfolio. In other words he does not want a state ministerial  post .
The state ministerial posts are usually used as fillers , since there aren't enough ministerial post to complete a 30 member cabinet that can satisfy the demands of all the 18 Lebanese sects.
The PM-designate said that he will seek to resolve the distribution of shares "in a positive and constructive spirit with everyone."