Hariri slams Iran for meddling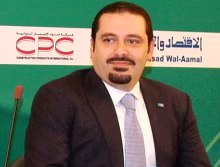 Lebanon's outgoing prime minister slammed on Thursday what he called Iran's "flagrant intervention" in Lebanese and Arab affairs, saying his country will not be an Iranian protectorate.
Saad Hariri accused Iran of meddling in Lebanon, Bahrain and Kuwait and added this is "not acceptable anymore."
Hariri, a Sunni Muslim, spoke at the opening of an economic forum in Beirut, delivering his harshest criticism yet of Shiite powerhouse Iran. Iran backs Hariri's rival, the Shiite militant group Hezbollah.
Hariri's statements drew sharp condemnation from Hezbollah, which said Hariri's provocative comments were a "true translation" of U.S. Defense Secretary Robert Gates' recent statements on Iran.
Gates, during a visit to Riyadh Wednesday, said Tehran was trying to exploit instability in Bahrain, the tiny island nation off the Saudi coast that hosts the U.S. Navy's 5th Fleet.
"We also have evidence that they (the Iranians) are talking about what they can do to create problems elsewhere," the Pentagon chief added. Other U.S. officials have said Iran is using money and political pressure in Bahrain and elsewhere to promote Shiite unrest, but the extent of this effort is unclear.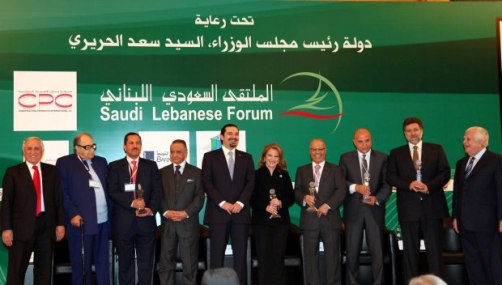 The unrest in Bahrain, which erupted in February, has played out against the region's deep rivalries between Shiite and Sunni Muslims. Protesters from Bahrain's Shiite majority have demanded that the kingdom's Sunni minority rulers grant them equal rights and a political voice.
Saudi Arabia, a largely Sunni nation, has rushed to the aid of Bahrain by sending in troops, while other Gulf countries have accused predominantly Shiite Iran of meddling in Bahrain's affairs by trying to stir Shiite unrest there.
Hezbollah said Hariri's positions were in harmony with the aims of the U.S. — to sow divisions and strife between the countries and people of the region.
Hezbollah and its allies toppled Hariri's Western-backed government in January. They then mustered enough support in parliament to name their own candidate as prime minister-designate.
Hariri, who acts as a caretaker until a new government is formed, has been vocal in his criticism of Hezbollah's arsenal, which he says are a threat to the country's security.
The group maintains its own arsenal, which it says is necessary to ward off threats from Israel. It is the most powerful military force in Lebanon.