Mubarak under house arrest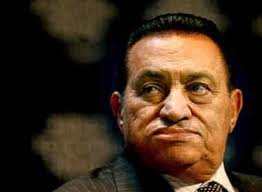 Egypt's ruling Supreme Council of the Armed Forces says former President Hosni Mubarak is under house arrest, the Egyptian newspaper Al Masry Al Youm reports.
The newspaper reports that the council, in a statement on its Facebook page, denied some local news reports that the ousted president had gone to Saudi Arabia three days ago for medical treatment.
The Mubaraks are banned from travel, their assets are frozen and they face several corruption charges, the newspaper says.