Tight border Security measures by the Syrians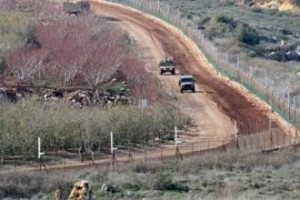 Several Lebanese citizens who returned from Syria said on Saturday that "there is tight security" on the Lebanese Syrian border crossing of the Masnaa area, amid ongoing anti-regime protests in Syria.
Witnesses were quoted as as saying that Syrian security forces also took "tight security measures" at the Masnaa crossing with the people who are entering Syria from Lebanon.
"Syrian customs are thoroughly inspecting the cars that are entering and leaving their country," the witnesses added.
This comes after Buthaina Shaaban, Syrian President Bashar al-Assad's political adviser told BBC that five Lebanese were arrested in Syria's anti-regime protests.
Syrian President Bashar al-Assad faces the deepest crisis of his 11 years in power .
Tens of thousands of Syrians have been protesting against the Syrian regime since March 15 . In Latakia scores were reportedly killed on Saturday by snipers who were from the feared Syrian security forces.
The Syrian Revolution 2011 called on Facebook for a nationwide protest on Saturday March 26 .
Freedom appears to be the main demand of the protesters . But some demonstrators were also reported to be taking aim at the Syrian president's family. Protesters in Tel, outside Damascus, called the president's relatives "thieves" and those in Daraa vented anger against Maher al-Assad, the president's brother who heads the Republican Guard.
Update: The government owned Syrian Arab News Agency (SANA) reported on Saturday that several people who were arrested by Syrian security forces during the protests in the country are foreigners
SANA said that one of the arrested individuals is an Egyptian American
Photo: Masnaa border crossing between Lebanon and Syria