Lebanon's new patriarch invited to Syria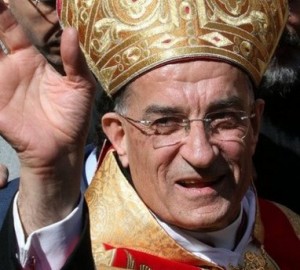 Syrian ambassador to Lebanon Ali Abdul Karim Ali invited on Wednesday the newly elected Maronite patriarch Beshara Rai to visit Damascus, after years of tense ties with the Lebanese church.
"I am here to convey President Bashar al-Assad's congratulations and warm wishes to his excellency and invite him to Damascus, where he is always welcome," Ali told reporters Wednesday after visiting the Church's 's headquarters in Bkirki to congratulate the patriarch.
"Damascus wants the best for Lebanon, and Patriarch Rai knows this" , Ali added
Bishop Beshara Rai, 71, was elected on Tuesday as the 77th patriarch of Lebanon's Maronites, the country's largest Christian community which makes up about one third of the four-million population.
He succeeds Nasrallah Boutros Sfeir, who resigned recently due to his age after serving for 25 years as Patriarch of Antioch for the Maronites.
Sfeir, 90 had asked several months ago to be relieved of his post because of his age. Sfeir's resignation was accepted last month during a meeting with the pope on the sidelines of a visit to the Vatican to unveil a statue of the Maronite Church founder Saint Maroun on the outer wall of Saint Peter's Basilica.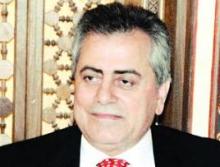 Sfeir in 2000 had openly declared opposition to Syria's three decades of domination over Lebanon that ended five years later when Damascus withdrew its troops following the assassination in 2005 of former premier Rafik Hariri
After several years of strained relations, Lebanon and Syria agreed to establish diplomatic ties in October 2008 for the first time since their independence 60 years ago.
Ali is Syria's first ambassador to Lebanon
Patriarch Rai is known for opposing Hezbollah arms. In April 2010 he told Voice of Lebanon that the Lebanese cabinet should have control over Hezbollah's weapons arsenal.
Rai, who was Archbishop of Jbeil at the time voiced concern over the party's armament, and called for a unanimous decision regarding the general use of weapons in Lebanon.