Syrian activist jailed for criticizing Iran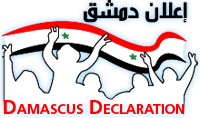 A Syrian group says a military court has sentenced a human rights activist who made critical comments against Iran to a prison term.
The Syrian Human Rights League says Ali Abdullah of the Damascus Declaration group was sentenced Sunday for harming Syria's relations with a foreign country.
The statement added that Abdullah's sentence was commuted to 18 months in jail for legal reasons. It did not elaborate.
Abdullah completed a 30-month prison term in June for earlier criticism of the government. Instead of releasing him, authorities referred him to a military court for trial on charges of broadcasting false news that harms Syria's relations with another country. AP