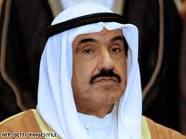 Kuwaiti youth groups will take to the streets on Tuesday to demand the removal of the prime minister and for more political freedom in the Gulf Arab state, the world's fourth largest oil exporter.
The protests, inspired by Arab unrest across the Middle East and North Africa that has toppled leaders in Tunisia and Egypt, will add to pressure for political reforms.
The protest organisers want Prime Minister Sheikh Nasser al-Mohammad al-Sabah to be replaced, and some demand the appointment of a politician from outside the al-Sabah family, which has ruled Kuwait for some 250 years.
"We will also distribute watermelons to lawmakers as they enter the parliament on Tuesday, as a symbol of chaos and discontent with their performance," Mubarak Alhaza, a member of the Kafi (Enough) youth movement, told Reuters.
Kuwait is home to the Gulf region's most outspoken parliament, but it does not allow political parties. Parliament is made up of individuals who form loose blocs.
Shafiq Ghabra, a political science professor at Kuwait University, said he expected the protests on Tuesday to be calmer than those that erupted in other Gulf states.
"We're talking about reforms in political rights, governance, cabinet, education. In each country, every movement has a different nature. In Kuwait the movement is not to end the regime, but to reform the politics," Ghabra said.
The prime minister, a nephew of the ruler, has already survived two non-cooperation motions in parliament since he was appointed by the emir in 2006. All other key portfolios such as defence, interior and foreign affairs are also held by al-Sabahs. The emir has the final say in all political matters.
"We think it's about time for this change, which will allow for a correction in decision-making policies," said Abdullah al-Neibari of the liberal Democratic Forum bloc. He wanted a prime minister from outside the ruling family.
BEDOUNS CALMED
Protests by youth groups Kafi and al-Soor al-Khames (Fifth Fence), the main organisers, will present a challenge to the government as organisers have not sought approval. Demonstrations are banned in Kuwait without prior approval.
Yet tensions with stateless Arabs who clashed with police last month in protests demanding citizenship appeared to be easing after some lawmakers promised to discuss a draft law in parliament on Tuesday that would grant them basic civil rights.
The stateless Arabs, longtime residents of Kuwait known as "bedoun" from the Arabic for without nationality, were demanding citizenship, free education, free healthcare and jobs, benefits available to Kuwaiti nationals.
Many of Kuwait's stateless are descendants of desert nomads denied citizenship under strict nationality laws in the small OPEC member state, whose citizens are entitled to generous welfare benefits.
"On Tuesday we will discuss a draft law in parliament, that calls for issuing them civil identification cards, which would allow them to issue birth certificates and other necessary documents," said Hassan Johar, the head of the parliament committee for stateless affairs.
Hundreds of stateless Arabs protested in two areas outside the Kuwaiti capital last month and were dispersed by police using teargas.
Several Kuwaiti lawmakers have since promised to grant them rights including the issuance of civil identification cards. The Bedoun had planned to demonstrate last week, but stayed home after some lawmakers promised to discuss the draft law.
Bedouns form 105,000 to 120,000 of a population of 3.56 million, of whom 1.13 million are Kuwaiti.