Lebanon cabinet formation process is stalling, report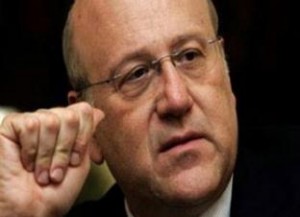 The cabinet formation process is not advancing President Michel Suleiman 's visitors quoted him as saying , OTV reported .
LBC also reported that the cabinet formation process is stalling and day after day it is becoming evident that the formation process is being influenced by foreign developments.
Future Movement also issued a statement on Monday in which it said that the delay in cabinet formation is due to "the internal disputes within the March 8 parties."
The statement highlighted Change and Reform bloc leader MP Michel Aoun's and Hezbollah's "demands to have a monopoly over their sects' representation" in the upcoming cabinet.
The main obstacle is reportedly due to the dispute over the Interior Ministry portfolio between Aoun and Suleiman.
Aoun said last month that Suleiman has no right to shares in the cabinet and should form his own political party if he wants to be involved in politics.
Hezbollah-led March 8 alliance brought down PM Saad Hariri's government on January 12 over the Special Tribunal for Lebanon's imminent indictment which is widely expected to implicate Hezbollah members in the assassination of former PM Rafik Hariri in 2005 .
Nagib Mikati, who was backed by Hezbollah and its allies including MP Walid Jumblatt and Mohammad Safadi, was appointed on January 25 by president Michel Suleiman as PM-designate to form and head the next cabinet , giving Hezbollah and its allies increased leverage in the country and provoking widespread protest.
Jumblatt and his PSP parliament members reportedly switched allegiance to Hezbollah's PM candidate, following threats by Hezbollah.
Jumblatt, Mikati and Safadi were all elected on March 14 electoral tickets during the 2009 parliamentary elections.