Gaddafi seeks new UN envoy after firing Shalgham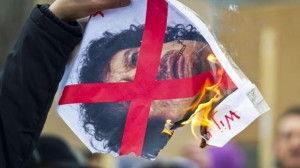 The U.N. says Moammar Gadhafi's government is asking that senior Libyan diplomat Ali Abdussalam Treki be granted credentials as Libya's new U.N. representative.
Martin Nesirky, spokesman for U.N. Secretary-General Ban Ki-moon, said Friday that the U.N. chief's office also received a second letter requesting that diplomatic credentials be withdrawn for Ambassador Mohamed Shalgham and Deputy Ambassador Ibrahim Dabbashi. Both have publicly renounced Gadhafi for his action against protesters seeking his ouster.
.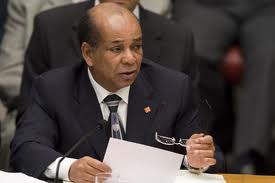 Treki earlier served as Libya's U.N. ambassador and was president of the U.N. General Assembly for the annual session that ended last August.
Shalgham and Dabbashi could not be located for comment. Phones at the Libyan mission rang unanswered.
Treki
Libya has reportedly appointed ex-foreign minister Treki as its envoy at the United Nations in New York, replacing the previous ambassador Shalgham who renounced the Libyan leadership, a senior government source told Reuters
.
.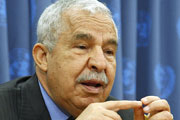 "Dr Treki has been appointed as Libyan envoy to the U.N. to replace (Abdurrahman Mohamed) Shalgham," the source, who did not want to be identified, told Reuters.