Lebanon's Most Wanted man arrested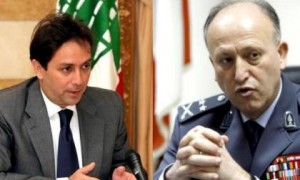 Lebanon's most wanted man Abbas Abu Munthir Tleis was arrested in a raid by Internal Security forces on Thursday in the Brital region of the Bekaa valley .
According to Internal Security Forces chief Ashraf Rifi , Caretaker Interior Minister Ziad Baroud ordered the raid .
Tleis is wanted for over 350 arrest warrants for various charges such as robbery, murder, and drug dealing.