Future movement awaits clear answers from Mikati, report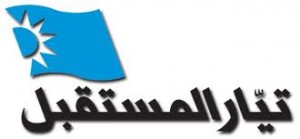 The Future Movement bloc issued a statement on Tuesday in which it called for "clear and honest" answers from Prime Minister-designate Najib Mikati, regarding his stance on the Special Tribunal for Lebanon (STL) and the use of illegal weapons in the country. In reference to the arms of Hezbollah and the Syrian backed Palestinian militant factions outside the camps
" We are still waiting for Mikati's answers regarding the bloc's principles as well as his suggestions over the cabinet formation," the statement said.
The statement also "condemned the threats of Israeli leaders" to possibly re-enter Lebanon.
The statement comes after Israeli Defense Minister Ehud Barak was quoted as saying that the Israel army may have to enter Lebanon again to ensure Hezbollah remembers the lessons of the 2006 war.
The bloc called on the Lebanese Foreign Affairs Ministry to "give instructions to Lebanon's permanent representative at the UN in order to condemn the Israeli threats.
"Strengthening national unity between the Lebanese people is basis for the protection of the country against Israeli threats." The statement added.
The Iranian- and Syrian-backed Hezbollah brought down PM Saad Hariri's government on January 12 over the Special Tribunal for Lebanon's imminent indictment which is widely expected to implicate Hezbollah members in the assassination of former PM Rafik Hariri in 2005 .
Nagib Mikati, who was backed by Hezbollah and its March 8 allies including MP Walid Jumblatt and Mohammad Safadi, was appointed on January 25 by president Michel Suleiman as PM-designate to form and head the next cabinet , giving Hezbollah and its allies increased leverage in the country and provoking widespread protest.
On Monday U.S. Secretary of State Hilary Clinton accused Hezbollah of hijacking Lebanon's democracy.
The Lebanese "deserve to have their democracy respected and their voices heard, and not have one element of their society using the threat of force and the potential of violence to try to achieve political ends," she said.
This was a possible reference to the alleged Hezbollah threats against MP Walid Jumblatt and his PSP parliament members that forced them to switch allegiance to Hezbollah's PM candidate .