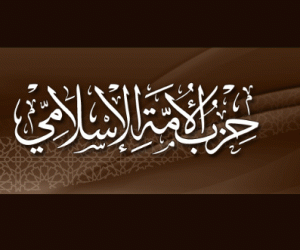 Saudi Islamists and opposition activists have launched a political party in a rare challenge to the absolute monarchy, asking King Abdullah for a voice in the Gulf Arab state's governance, its organizers said Thursday.
The move was apparently prompted by popular revolts in the Arab world that toppled Tunisia's president last month and have loosened the grip of Egypt's autocratic leader.
But it was more an act of protest than an effective start-up of a political party since Saudi Arabia has no elected parliament and parties and public dissent are banned by the Al Saud monarchy, which rules the world's No. 1 oil exporting country in alliance with Sunni Muslim clerics.
There have been other attempts to form parties but analysts said the new "Islamic Umma" group appeared to be the first to be revealed publicly. They said members included Islamist intellectuals and lecturers, human rights activists and lawyers.
"You know well what big political development and improvement of freedom and human rights is currently happening in the Islamic world," the group of ten activists said in a letter to King Abdullah, obtained by Reuters and also posted on their website.
"It's time to bring this development to the kingdom," they told the king, who is about 87 and now recuperating in Morocco after medical treatment in the United States.
Islamists and liberals both seek more political freedoms in Saudi Arabia and, while differing on details such as the rights of women, say that reform is their overriding goal.
SAUDIS KEY TO REGIONAL STABILITY
Any instability at the helm of Saudi Arabia, the strategic linchpin of U.S. policy in the Middle East, could ripple across the Arab Gulf region and beyond.
Anti-government protests swept Tunisian President Zine al-Abidine Ben Ali out of power, triggering a revolt in Egypt that has unraveled the autocracy of President Hosni Mubarak and paralyzed the country for two weeks.
Diplomats do not expect such a scale of unrest to spread to Saudi Arabia, which can easily alleviate social tensions over high youth unemployment with funding out of massive oil wealth.
But in social media such as Facebook or Twitter, liberal Saudis have demanded political reforms and more freedom.
"You cannot just have the royal party governing the country. We want to raise this issue with government officials and persuade them," said lawyer Abdul-Aziz al-Wahhabi, one of the founders of the new party.
King Abdullah has tried to carry out some reforms since taking power in 2005, such as trying to overhaul a school system that focuses on religion, qualifying few graduates for jobs in the private sector.
But diplomats and analysts say his room for maneuver is limited because of resistance from conservatives in key ministries and the religious elite which adheres to the austere Wahhabi school of Islam.
Rumors that the king was gravely ill triggered a spike in oil prices earlier Wednesday. But Foreign Minister Prince Saud al-Faisal said King Abdullah was in "excellent shape," speaking at a news conference during a trip to Morocco.
Riyadh's Western allies rarely criticize the biggest Gulf Arab state, which controls more than a fifth of global crude reserves. It is also a major holder of dollar assets as well as a crucial trading partner.