HRW demands release of Syrian activist who called for protests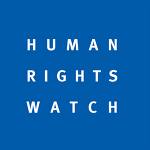 Erbil – The Human Rights Watch (HRW) organization demanded on Saturday that the Syrian government release an elderly activist in Aleppo who was appealing to the Syrian public to protest for greater freedom.
The Syrian authorities arrested 75-year-old Ghassan al-Najjar who leads an opposition group known as the Islamic Democratic Current, at dawn on Friday from his home in Aleppo.
Najjar had published statements on the internet calling for mass gatherings in public squares following the Friday prayers yesterday, but the appeal went ignored and the country remained quiet amid a heavy deployment of plain-clothes security agents.
In his statements, Najjar demanded the release of political prisoners, an independent judiciary, freedom of expression and a political system based on pluralism, pointing out that power did not have to be the exclusive reserve of the ruling Baath Party.
The HRW said in a statement that the arrest of al-Najjar was part of the procedures taken by Syrian security services in anticipation of public gatherings, following the invitations of other Syrian activists published on Facebook and Twitter to participate in widespread demonstrations on February 4 and 5.
The New York-based organization quoted a Syrian activist saying: "The Syrian authorities summoned more than ten activists during the past two days to put pressure on them not to go ahead with the demonstrations"
"Three other young men were arrested following their participation in the Damascus protest against what they described as corruption in the increase of mobile phone tariffs."
HRW appealed to the Syrian government to heed lessons from the situation in Egypt, urging President Bashar al-Assad to "lift the state of emergency law and improve the public freedoms."
Following the civilian ousting of the Tunisian President Ben Ali, the Syrian authorities clamped down on access to the internet website Facebook by cutting access via mobile phone, further tightening the already strict restrictions on internet freedom in the country.
The Syrian authorities were reluctant to comment on these latest restrictions but official statements previously released attributed the stricture to preventing Israel "reaching out to the Syrian youth".
Syria's ruling Baath Party has held office since 1963 when it imposed en emergency law in the country which is still in force.
Syrian President Bashar al-Assad has been heading the country since11 years ago when he succeeded his father Hafez al-Assad who ruled the country for over three decades. Zawya