Iran is ready to supply arms to Lebanon army, report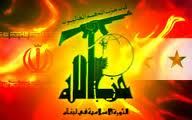 A report by Iran Press quoted Iranian Defense Minister Brigadier General Ahmad Vahidi as saying that 'Tehran is ready to start defense cooperation with Beirut upon the Lebanese side's request. '
"The Islamic Republic of Iran has announced its readiness for defense cooperation with Lebanon," Vahidi said on Saturday.
"Whenever the Lebanese side is ready to start this cooperation it will submit its request," IRNA quoted Vahidi as saying.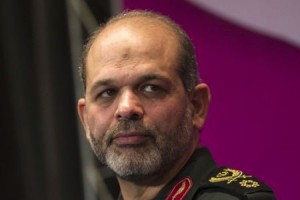 "Lebanon is our friend. If we receive any demand [for equipping their Army], we have full potential to help them," Vahidi said last year.
Lebanon "needs military equipment to defend its borders against Israel," Vahidi pointed out.
Vahidi said Iran's "dynamic" defense industry has the capacity to supply arms to more than 50 other states.
During his visit to Iran last November outgoing PM Saad Hariri visited a military fair in Tehran and met with Vahidi and the offer to supply Lebanon was also made during his visit.
But things changed in Lebanon since Hariri's visit to Tehran
The Iranian- and Syria-backed Hezbollah brought down Hariri's government on January 12 over the Special Tribunal for Lebanon's ( STL) indictment which is widely expected to implicate Hezbollah members in the assassination of former PM Rafik Hariri in 2005 .
Najib Mikati, backed who was by Hezbollah and its March 8 allies including MPs Walid Jumblatt and Mohammad Safadi, was appointed by president Michel Suleiman as PM-designate to form and head the next cabinet , giving Hezbollah and its allies increased leverage in the country and provoking widespread protests.
The new cabinet is expected to be under the complete control of Hezbollah and for this reason the militant group is expected to push again for Iranian supplies to the Lebanese army as soon as the cabinet is formed
Outgunned
Since 2006, The United states has provided the Lebanese armed forces, which has traditionally been kept weak by the political barons who control the various sects, with military aid worth $700 million.
But the 56,000-strong army is still outgunned by the battle-hardened Hezbollah
Under whose control
During the US State Department Briefing of October 13, 2010 , US Assistant Secretary of State for Public Affairs Phillip J. Crowley told the media that the US is committed to Lebanon's security.
"We understand that there are both states like Iran and sub-groups like Hezbollah that are trying to undermine the effectiveness of the national government and the sovereignty of Lebanon itself, but the US is committed to Lebanon's security"
Regarding Iran's offer to supply arms to the Lebanese army he said:
"The real question is: If there are arms shipments into Lebanon, will they be under the control of the national government? And the essence of sovereignty for any government is having a monopoly on the significant use of force. A challenge for Lebanon is the fact that you have outside players who are providing military capabilities to sub-state groups such as Hezbollah."