Syrian regime preparing to confront protesters, report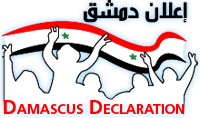 Elaph sources in Syria have revealed that President Bashar al-Assad has been holding intensive meetings with the chiefs of internal security to take precautionary measures in preventing any protests , similar to those that are taking place in Egypt . They reportedly discussed the withdrawal of military units from the borders with Iraq to Damascus where the demonstrations are planned for February 5 in front of the Syrian parliament.
The security measures include intensified monitoring of the Kurds and Islamists, who are the main sectors that are opposed to the regime
The opposition will be reportedly demanding constitutional changes , cleanup of prisons ending the corruption and addressing unemployment and poverty problems.