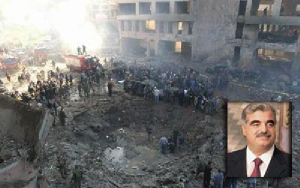 The March 14 General Secretariat issued a statement on Wednesday in which it called for preparations for the February 14 annual commemoration of former Prime Minister Rafik Hariri's 2005 assassination.
The statement also reiterated March 14 commitment to the Special Tribunal for Lebanon (STL) and to the limitation of the use of weapons by Hezbollah across Lebanese territory.
The secretariat also criticized Iranian Foreign Minister Ali Akbar Salehi's Tuesday statement, saying that Iranian officials "should deal with their own affairs…instead of interfering in Arab affairs."
Salehi said on Tuesday that the uprising in Egypt will help create an Islamic Middle East, but accused US officials of interfering in the "freedom seeking" movement which has rocked the Arab nation.