Syrian opposition calls for a 'Day of Rage' on Friday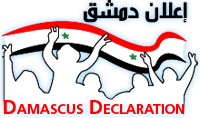 Syrian opposition groups are using social networking sites to call for a "day of rage" protest in the country this week, similar to recent mass gatherings in Tunisia and Egypt.
The activists are demanding reforms from the government of President Bashar al-Assad, who inherited power in 2000 from his father, Syria's ruler for three decades.
Organizers are using Facebook and Twitter to urge supporters to rally in Damascus Friday to call for political change. One site is calling for a second rally on Saturday.
Rally organizers say thousands of people have endorsed their call for protest over the Internet, but no independent, reliable estimate of the activists' impact is available. Regional media reports indicate a relatively small number of supporters for the "Syria Revolution 2011" site on Facebook.
Facebook is officially banned in Syria but many Syrians have used proxies and other alternatives to access the site.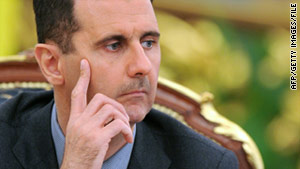 The Syrian president said in an interview published Monday that Egyptian and Tunisian protesters have ushered in a "new era" in the Middle East. The Wall Street Journal quoted Mr. al-Assad as saying that Syria is "stable," and that its leaders "have been very closely linked to the beliefs of the people."
In Tunisia, young people organized anti-government protests that led to the ouster of the country's authoritarian leadership earlier this month. Demonstrators spread their message to supporters via cellular telephone messages and Internet sites. In Egypt, demonstrators used social media to organize huge rallies calling for President Hosni Mubarak's departure. The protest movement in Cairo and other cities so rapidly that the government's subsequent decision to suspend Internet and mobile telephone service had little effect. VOA