Another 240 Lebanese evacuated from Cairo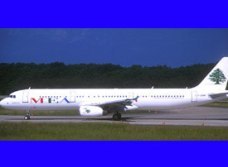 National news agency that the "Middle East Airlines Airbus 330 plane returned around 10:20 this evening from Cairo to Beirut with 240 passengers on board.
This is the second plane that evacuated Lebanese from Cairo. The fist plane returned around 5 pm Beirut time with 170 passengers.
It is expected the third aircraft which took off at 6:30 pm ,will return by midnight tonight, to Beirut with 150 passengers.
NNA also reported "Middle East Airlines will add tomorrow several additional flights to Cairo, for the evacuation of the Lebanese who wish to return.
In a related development the Ministry of Foreign Affairs announced on Sunday that Lebanese citizens in Egypt can call this number if they are in need of assistance: 0020169860640