Egypt closes its Rafah border crossing with Gaza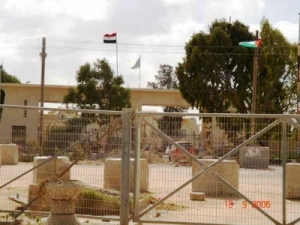 Palestinian border officials stated that Rafah crossing linking Egypt with Gaza Strip has been closed Sunday in both sides due to Egypt's situation, local sources reported.
Ghazi Hamad, Gaza Palestinian border official, said that Egyptian authorities has closed their borders with Gaza strip and he expected to last for several days .
He calls the Egyptian authorities to keep Rafah crossing opened since its closure will hurt many Palestinians especially who are looking for medical treatment .
Hamad pointed out that the passengers movement in the past Wednesday and Thursday was normal as nearly 500 passengers departed Gaza while 200 entered the strip.
More than 120 Egyptians were killed and thousands were injured in the protests anti-Hosni Mubarak and his regime, according to media reports.
Those demonstrations caused a state of fear and panic among Gazans who used to smuggle their humanitarian needs through tunnels dug under borders.paltelegraph