Oil prices surged due concern over outcome of Egyptian protests
Oil prices surged Friday as traders bid up prices on concerns that widening protests against the government in Egypt could spread across the Middle East to major oil producers such as Libya and Saudi Arabia. The price spike also was fueled by concerns that any interruption of shipping through the Suez Canal could add 6,000 miles to some oil shipments and raise the cost of crude oil delivery, analysts said.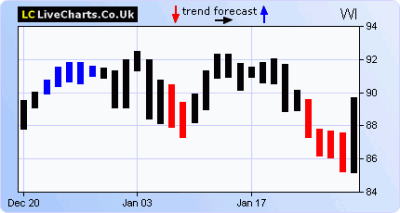 Prices shot up about $2 a barrel in less than half an hour as thousands of protestors took to the streets and clashed with police, burned cars and stormed government buildings in Egypt. By the end of the trading session oil prices were about 4 percent higher, at a bit over $89 a barrel.
Stock prices fell sharply, while anxious traders bid up the value of the dollar and gold, typically safe-haven investments.