MP Sakr: Mikati is Hezbollah's candidate, stabbed his allies in the back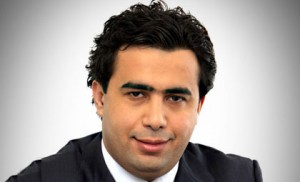 MP Okab Sakr an outspoken member of the March 14 alliance told Future TV Thursday evening , that PM Designate Nagib Mikati is Hezbollah's candidate and he stabbed his allies in the back.
Mikati was  allied with outgoing PM Saad Hariri   during the 2009 parliamentary elections and was elected as an MP in Tripoli on Hariri's electoral list
Sakr's comments was a possible response to the statement made by Hezbollah chief Hassan Nasrallah who said yesterday during a TV appearance via video link: "Saying that he ( Mikati) is Hezbollah's candidate is a sectarian incitement."
Similarly former prime minister and current Lebanon First bloc leader MP Fouad Siniora said following his protocol meeting with the Prime Minister-designate " Mikati is definitely Hezbollah's candidate".
Mikati did confirm yesterday that he was nominated to protect Hezbollah. He told AFP on Tuesday : "My nomination by Hezbollah does not make me committed to any political stance other than protecting the Resistance."
Hezbollah brought down Hariri's government on January 12 over the Special Tribunal for Lebanon's ( STL) indictment which is widely expected to implicate Hezbollah members in the assassination of former PM Rafik Hariri in 2005 .