STL's Bellemare hands indictments to Judge Fransen- update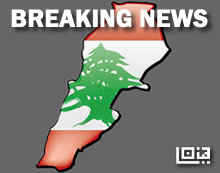 Central News Agency reported that the special Tribunal for Lebanon ( STL ) Prosecutor Daniel Bellemare submitted on Monday to Pre-Trial Judge Daniel Fransen the indictments after completing his investigation of the murder of Lebanon's former PM Rafik Hariri who was assassinated on February 14 2005.
Members of the Hezbollah movement, with its allies pulled out of the unity government on Wednesday over the prime minister's stance regarding the imminent indictments of the UN backed STL.
Hezbollah has said it would not accept the indictment of its members.
In November, Nasrallah that the group will "cut off the hand" of anyone who tries to arrest any of its members for the al-Hariri killing, raising fears of renewed violence in Lebanon.
Update:
"The registrar of the Special Tribunal for Lebanon, Herman von Hebel, can confirm that the prosecutor of the tribunal has submitted an indictment and supporting materials to the pre-trial judge," An STL statement said.
The tribunal added that the contents of the indictment will remain confidential at the current stage.
STL chief of Public Affairs Crispin Thorold told MTV on Sunday that the tribunal's content will not be announced before Fransen approves the indictment, adding that the process could take from 6 to 10 weeks.