What next for Lebanon after government collapse? Q/A
The collapse of Prime Minister Saad al-Hariri's "unity" government over a tribunal set up to try his father's assassins has thrust Lebanon into crisis.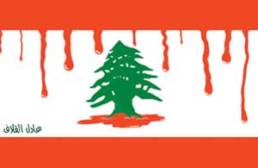 By Alistair Lyon
The collapse of Prime Minister Saad al-Hariri's "unity" government over a tribunal set up to try his father's assassins has thrust Lebanon into crisis.
Here are some questions and answers about what lies ahead:
WHO RUNS THE COUNTRY NOW?
President Michel Suleiman asked Hariri on Thursday to head a caretaker administration, a day after 11 ministers loyal to Hezbollah and its allies resigned from his 14-month-old cabinet — the first time a Lebanese government has fallen in this way.
Under the constitution, Suleiman will now consult parliament on who should be the next prime minister. In Lebanon's complex sectarian power-sharing system, this must be a Sunni Muslim .
Hariri's "March 14" coalition won a majority in the 128-seat assembly in a 2009 election, but a bloc led by Druze leader Walid Jumblatt has since defected.
The parliamentary arithmetic is now uncertain, but it might be hard to find a credible Sunni politician to replace Hariri.
The "March 8" bloc, which includes the Shi'ite movements Hezbollah and Amal, along with Christian leader Michel Aoun, has not said who it wants to lead the next government.
The process of forming a government took five months after the 2009 election, and could take even longer this time.
WHY IS IT SO COMPLICATED?
Lebanon's sectarian system, which shares out power among its Christian, Sunni, Shi'ite and Druze communities, lends itself to endless rivalry and deal-making within the political class.
In addition, Lebanese factions have often been tempted to seek local advantage by allying with foreign powers, who have in turn used Lebanon as an arena for their own power struggles.
Thus, Hariri's closest allies, the United States and Saudi Arabia, are engaged in a wider contest with Iran and Syria, which back his Hezbollah opponents — sworn foes of Israel.
Tempering their own rivalry, Syria and Saudi Arabia had sought for months to defuse tensions in Lebanon. Hezbollah and its allies accuse the United States of scuppering their efforts.
The interplay of these regional dimensions are what makes political instability in Lebanon, where Israel and Hezbollah fought a devastating war in 2006, so potentially dangerous.
WHAT HAPPENS TO THE TRIBUNAL?
The government fell because of disputes over a U.N.-backed special tribunal set up in 2009 to try those behind a 2005 bombing that killed statesman Rafik al-Hariri and 22 others.
The court's prosecutor is expected to send draft indictments to a pre-trial judge this month, and Hezbollah leader Sayyed Nasrallah has said he expects some of his men to be accused.
Hezbollah denies any role in the killing and had called on Saad al-Hariri to withdraw Lebanon's funding for and cooperation with the Hague-based tribunal — a demand which he rejected.
Nasrallah has called the tribunal an "Israeli project", saying that false witnesses and suspect telephone evidence tainted the preceding U.N. inquiry. Investigators had initially implicated senior Syrian officials and their Lebanese allies.
Lebanon provides 49 percent of the tribunal's funding, but other countries could step in if it stopped contributing. It is not clear how the tribunal would proceed if Lebanese judges were withdrawn from the hybrid court. No suspects are in custody.
U.S. Secretary of State Hillary Clinton said on Wednesday that Lebanon's government crisis was a transparent attempt to subvert justice, and vowed that the tribunal's work would go on.
WHAT CAN LEBANESE EXPECT?
President Suleiman, a Christian, will seek agreement on a new government, but a protracted political crisis is likely, along with heightened rhetoric from feuding factions.
Political and sectarian tensions may spill into the streets — one flashpoint could come if and when the tribunal publishes indictments. But few Lebanese expect large-scale violence such as they endured during a 1975-90 civil war.
One reason is because no group can match the military might of Hezbollah, the only faction allowed to keep its arms after the civil war. It says it still needs them to fight Israel.
Some analysts say Lebanon might witness a return to the bombings and political killings that racked it after Syrian troops pulled out following Hariri's assassination.
Lebanon's resilient economy has bounced back since the 2006 war, with a boom in banking, real estate and tourism. Violence could undermine this more than the absence of a government. Reuters