Iranian envoy postpones trip to Lebanon, no new date set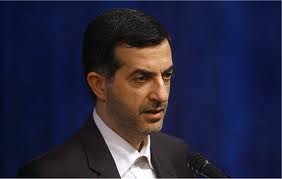 Head of the Iranian Presidential Office Esfandiar Rahim Mashaei postponed his visit to Lebanon , Al-Manar TV reported on Monday.
No new date has been set yet for his visit, Al Manar added.
According to an earlier report by the Iranian Fars news agency , Mashaei was scheduled to arrive in Beirut on Tuesday to president Michel Suleiman and deliver a message from Iranian President Mahmoud Ahmadinejad.
Mashaei is a former member of VEVAK (Vezarat-e Ettela'at va Amniyat-e Keshvar), Iranian Intelligence agency . As head of the Presidential Office, he is the President's Chief of Staff.
Controversial
He was for a short time First Vice President of Iran. His appointment on July 17, 2009, was heavily criticized and he resigned on July 24 following orders from Supreme Leader Ayatollah Ali Khamenei.
Mashaei, who is widely regarded as the closest aide to the president, said on August 4 in a gathering of Iranian expatriates that "The country should introduce the ideology of Iran, rather than Islam, to the world."
His remarks invoked the ire of conservatives a top of them clergies who accused Mashaei of advocating nationalism and secularism.