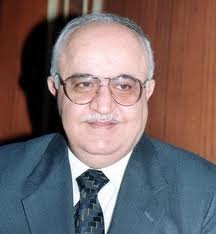 Syria actively encouraged violent protests over cartoons of the Prophet Mohammad four years ago in which European embassies in Damascus were attacked, a senior U.S. diplomat said in leaked cables.
Charge d'affaires Stephen Seche said Syrian Prime Minister Naji al-Otari gave instructions for mosque preachers to deliver hard-hitting sermons at weekly prayers on the eve of the protests, according to cables released by the WikiLeaks website.
"We concur with contacts that the SARG (Syrian government) allowed these demonstrations to occur and almost certainly helped to facilitate them at the beginning," Seche said in a leaked U.S. cable dated February 5, 2006, a day after the protests.
The cartoons, including one of the Prophet with a turban resembling a bomb, first appeared in a Danish daily. A small Norwegian Christian newspaper was one of the first newspapers outside Denmark to publish the cartoons.
Muslims generally believe their faith forbids any image of the Prophet and consider the cartoons blasphemous. The cartoons triggered widespread protests across the Muslim world including attacks on Western diplomatic offices in a number of countries.
The embassies of Denmark and Norway were both torched in the Syrian protests.
Another cable quoted an influential religious figure saying that days before the protests Otari "instructed the Grand Mufti Sheikh Hassoun to issue a strongly worded directive to the imams delivering Friday sermons in the mosques of Damascus, without setting any ceilings on the type of language to be used."
U.S. Secretary of State Condoleezza Rice accused Damascus at the time of inciting the violence, without giving details. Syria disputed the charges, saying it had done its best to protect embassies during violent protests and would pay for damages.
The February 5 cable said it appeared that Syrian officials had under-estimated the scale of the protests. "Somewhere along the way, the (government), true to form, seems to have miscalculated and lost control," it said.
"The end result left a deeply embarrassed (Syrian government) to pick up the pieces and trying to explain its incredible security lapses."
But it said the violence also helped the secular government of President Bashar al-Assad, a member of Syria's minority Alawite sect, by showing that Syria could "defend Islamic dignity," by distracting Syrians from recent price rises, and allowing Damascus to tell the West "we are the only thing standing between you and the Islamist hordes."
"…Despite any miscalculation, loss of control, or embarrassment, the minority Alawite regime seems to have benefited from the rioting, enhancing its legitimacy in several ways," it said.
In Copenhagen on Wednesday, Danish police arrested five people suspected of planning to attack the newspaper that published the cartoons of the Prophet Mohammad in 2005.
The Danish justice minister said those detained had a "militant Islamic background." Reuters