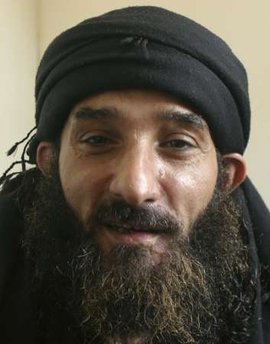 The body of Jund al-Sham Official Ghandy Said al-Sahmarani ( also known as Abu Ramiz) was found in a car parking in the Ein el-Helweh Palestinian refugee camp in south Lebanon on Saturday
His hands were reportedly tied with wires and and it appeared he had been killed with a single shot to the head.
His body was transferred to the Hamshari hospital in the American district ( Hay el American) of Sidon.
No one claimed responsibility for his death.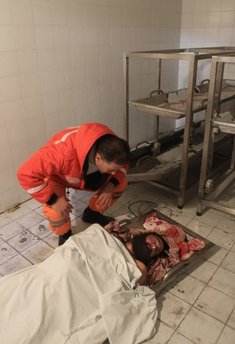 Jund al-Sham, the Arabic for "Army of Greater Syria," is a radical Sunni militant group believed to be based in Ein el-Heweh, the largest of Lebanon's 12 refugee camps, and linked to Al-Qaeda. The camp which lies just outside Sidon, has gained notoriety as a refuge for extremists and fugitives.
Update: Fatah commander in Lebanon Munir al-Maqdah told OTV al-Sahmarani, a native of the northern city of Tripoli did not participate in the Nahr al Bared battles against the Lebanese army nor in the Dinniah clashes. There are no confirmed reports on who is behind his killing > he said that Fatah has formed a committee to investigate al-Sahmarani's death.
New TV has reported that al-Sahmarani's name appears on a Special Tribunal for Lebanon
list . The TV station did not identify the type of list nor how it obtained the information.
The head of the Palestinian Armed Struggle Mohammed Abdel Hamid Issa, known as al-Lino told NBN that his group has nothing to do with the al-Sahmarani's death and what was required was his arrest and not killing him