Analysis: To contain Iran, succeed in Palestine
Iran's difficulties were on display earlier this month when Mottaki traveled to Bahrain for a major conference of foreign ministers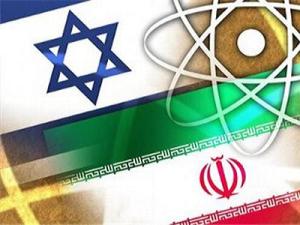 By : Steven Simon and Dana H. Allin
Iran's foreign minister, Manouchehr Mottaki, was ousted Monday — not a huge event in itself, but perhaps another reminder that Iran's self-aggrandizement is containable because Iranian foreign policy is, to a large extent, self-jamming. The problem, however, is that the keystone of containment — American power — is also self-jamming in ways indicated by the Obama administration's acknowledgment that it is giving up its two-year campaign for a freeze on Israeli construction of settlements in occupied territory. The outcome of the contest in the Middle East may depend on who — Iran or America — can be first to figure out how to stop jamming themselves.
Iran's difficulties were on display earlier this month when Mottaki traveled to Bahrain for a major conference of foreign ministers from Gulf Arab states and outside powers organized by the International Institute for Strategic Studies. Mottaki might have done his country some good by sitting respectfully through a speech in which Hillary Clinton again held out the olive branch, though the American Secretary of State felt rebuffed when she tried, after her speech, to greet him directly.
More seriously problematic was Mottaki's own speech the next day, which underscored how seriously out of sync Iran's foreign policies are with the goals of its Arab neighbors. Mottaki claimed that international opposition to Iran's nuclear program constituted a kind of "scientific apartheid" — yet the WikiLeaks documents contained abundant evidence that Arab leaders want the program stopped, by peaceful means if possible, through violence if necessary. Mottaki claimed that the presence of outside powers — read, the United States — was the main source of Middle East instability, yet most states in the region have established tighter military relations with Washington and show no signs of wanting to end them.
And Mottaki repeated the Iranian regime's mantra that Israel, the "Zionist regime," constitutes a "fake and illegitimate" implant in the Arab world and, thus, "the main security threat in this region." Yet just moments earlier Jordan's King Abdullah had emphasized in the strongest possible terms the readiness of Arab states to make permanent peace with the Israelis, a sentiment repeated by other Arabs throughout the day.
The Arabs added, of course, that a viable Palestinian state is prerequisite for that Arab-Israeli peace — and it is precisely here that US policy goals have been so bitterly frustrated, to the undoubted satisfaction of Tehran. Israel's settlement activities are hardly the only obstacle to those goals, but they are important, because the recurring spectacle of new Israeli buildings is corrosive to Palestinian confidence in a negotiated settlement. They are, consequently, deeply empowering both to Palestinian radicals and to Iran's virulent rejectionists.
At its outset the Obama administration made clear that it wanted, in Secretary Clinton's words, "to see a stop to settlements — not some settlements, not outposts, not 'natural growth' exceptions." President Obama himself reiterated this call in his Cairo speech of June 4, 2009. The administration erred tactically in making a demand without knowing what Jerusalem's answer would be, and for not having a fallback in case the answer was "no." The administration also looked desperate and weak when it started offering bribes — in the form of military equipment and guaranteed UN support — in exchange for Jerusalem's temporary extension of a merely partial freeze. (If Israel needs weapons for its security — which it does — it will only breed future misunderstandings to couch them as a quid pro quo.) Thankfully, the administration came to its senses last week and ended that humiliating effort.
But the problem has not gone away, and it is a delusion to pretend that it won't seriously undermine US efforts to counter a nuclear-emboldened Iran. The linkage between the two is not mechanical or direct, but it is real.
First, it is simply difficult for the United States to make headway on its strategic goals against a tide of Arab ill will. The Palestinians' plight is a powerful emotive issue across the Arab world, and American responsibility for its Israeli ally is simply assumed.
Second, the prestige and regional influence that Iran derives from its virulent rejection of Israel is, to some significant degree, a function of Israel's treatment of Palestinians. The logic of this argument can be found in the question: if Iran did not have the emotive issue of Israel-Palestine, what appeal would it have in the Arab world? The answer is not nothing — it would still have strong ties with Hezbollah in Lebanon and it would continue to promote Shi'a grievances in Sunni-dominated states. But the Israel-Palestine conflict is key for Iran's bid to win hearts and minds on the Arab street.
To be sure, Arab leaders — especially of the Gulf states closest to Iran — will remain fearful of Iran and dependent on American protection regardless of what happens in Palestine. But their capacity to actively contribute to an American-led coalition has to be complicated by public opinion.
It is, in any event, a deep and abiding American moral interest to support an Israeli state that is secure, democratic, and Jewish, and this interest — shared, obviously, by Israel itself — is threatened as the viability of a two-state solution slips away. There are times, unfortunately, when America's moral interests and strategic needs diverge. This is not one of them.
Dana H. Allin is Senior Fellow at the International Institute for Strategic Studies in London. Steven Simon, a former Senior Director in the Clinton administration's National Security Council, is Adjunct Senior Fellow at the Council on Foreign Relations. They the authors of The Sixth Crisis: Iran, Israel, America, and the Rumors of War, recently published by Oxford University Press.
Huffington Post