Minister Nahas accused of corruption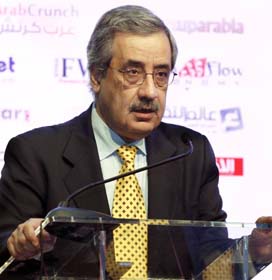 During a press conference on Friday March 14 MP Ghazi Youssef accused Telecommunications Minister Charbel Nahhas of using the ministry funds illegally.
Youssef revealed to the media that Nahhas instructed both Fransabank and Bank Audi – Saradar to issue checks amounting to $300,000 in the name of his personal adviser Moussa Khoury .
Youssef also said that Nahhas then appointed Khoury as the person responsible for collecting checks on the Owner Supervisory Board (OSB) in an attempt to cover up his move.
The funds are reportedly from the ministry accounts, which are considered public funds .
Youssef also revealed to the media the letter that was sent by the Deputy of the Chairman of the board of Fransabank to Nahas in which he confirmed the payment of $150,000 to Khoury. The letter carries the signature of khoury and confirms receipt of the original check.
Youssef also revealed to the media the letter that was sent by Nahas to Fransabank thanking them for issuing the check
Nahas is a member of the Change and Reform bloc which is headed by MP Michel Aoun . Aoun has been accusing the March 14 of corruption