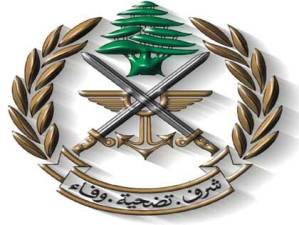 A senior U.S. lawmaker lifted a hold Friday on U.S. funding for Lebanon's military, saying he was persuaded it had taken steps that would avoid a repeat of August's deadly border clash between Lebanese and Israeli forces.
Howard Berman, the Democrat who chairs the House Foreign Affairs Committee, said he was releasing some $100 million in aid to Lebanon's army following a U.S. review of the aid program and safeguards by the Lebanese Armed Forces, or LAF.
"I am reassured as to the nature and purposes of the proposed package," Berman said in a news release. "As a result of
these assurances, I am lifting the hold on the $100 million spending plan for the LAF."
The State Department had voiced strong support for the continuation of the military aid, which it said was in the interest of both the United States and Lebanon.
Berman and fellow Democrat Nita Lowey placed the hold on the assistance package after an August 3 clash that killed two Lebanese soldiers, a Lebanese journalist and a senior Israeli officer in a cross-border skirmish that marked the worst such violence since a 2006 war between Israel and Iranian-backed Hezbollah guerrillas.
A spokesman for Lowey confirmed that she also dropped her hold.
Berman said the LAF had taken "important steps to prevent a recurrence of dangerous and provocative actions" and that he had been reassured no U.S. military assistance was falling into the hands of Hezbollah.
The United States has provided more than $720 million in aid to the Lebanese army since 2006, and senior U.S. officials including Secretary of State Hillary Clinton have pledged strong support in recent days for the country, where tension is rising as a U.N.-backed tribunal investigates the 2005 killing of statesman Rafik al-Hariri.
Berman said he remained concern about developments in Lebanon and would continue to discuss "the optimal contours of future military assistance" for the country with the State Department. Reuters