2 wounded in Hezbollah stronghold near Beirut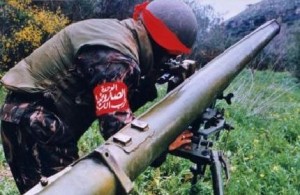 A gun battle broke out between members of the Amhaz and Moqdad families in Beirut's southern suburb of Dhahiyah on Wednesday, in which two people were injured, according to local reports.
The clash took place on Hadi Nasrallah's Highway in Dhahiyah, a Hezbollah stronghold and escalated to the use of heavy automatic weapons ,according to the reports.
The injured were reportedly transported to a nearby hospital and that the Lebanese army is chasing the perpetrators.