Egypt's EFG Hermes invests $542 million in Lebanon's Credit Libanais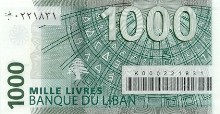 Egyptian investment bank EFG Hermes says it has completed its purchase of a 65 percent stake in Lebanon's Credit Libanais S.A.L, wrapping up a deal valued at $542 million.
The investment bank said Tuesday in a statement that the deal includes the option to buy an addition 25 percent stake at the same price over the next two years. EFG Hermes has been working to expand its reach in the region and diversify its assets.
EFG sold its stake in Lebanon's Bank Audi in January for $918 million, shifting gears after an unsuccessful attempt to boost its stake in that bank.
Credit Libanais recorded net income of $58.8 million for the nine-month period ending in September.
AP