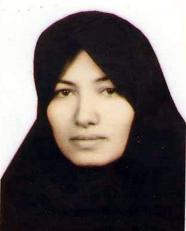 Brazil's female president-elect, Dilma Rousseff, said Wednesday she was "totally opposed" to the death-by-stoning sentence ordered for an Iranian woman, Sakineh Mohammadi-Ashtiani.
"I am totally opposed to the stoning of the Iranian woman," she told reporters in a joint media conference in Brasilia with outgoing President Luiz Inacio Lula da Silva.
"I have no official status for that (to intervene), but I tell you all that I find the stoning of Sakineh a very barbarous act," she said.
"Even taking into account customs of other countries, the stoning of Sakineh remains a barbarous act."
Lula, who hands over power January 1 to Rousseff, his protegee and former cabinet chief, in July urged "my friend," Iranian President Mahmoud Ahmadinejad, to grant Sakineh Mohammadi-Ashtiani asylum in Brazil.
But Tehran rebuffed the request, saying that, though Lula was respected, he was poorly informed and being "emotional," and he should not interfere in Iran's internal affairs.
Mohammadi-Ashtiani, 43, was sentenced to death by two different courts in the northwestern Iranian city of Tabriz in separate trials in 2006.
The first death sentence, by hanging, for her involvement in the murder of her husband, was commuted to a 10-year jail term by an appeals court in 2007.
But the second, by stoning, was on a charge of adultery levelled over several relationships, notably with the man convicted of her husband's murder, and was upheld by another appeals court the same year.
Her sentence has sparked an outcry in Western countries. It was temporarily suspended by Iranian judicial authorities but media reports suggested it was now imminent.