Baroud wants stricter traffic laws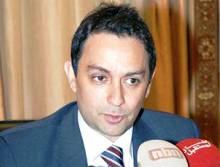 Lebanese Interior Minister Ziad Baroud told OTV on Saturday that there should be stricter traffic laws to ensure people's safety.
" The designated authorities are carrying out strict measures to ensure that drivers are abiding by traffic laws," Baroud said.
He also said that aside from Internal Security Forces (ISF) officers, the Public Works and Transportation Ministry should bear the responsibility of fixing potholes on the roads.
This comes amid reports of increased road accidents in Lebanon. As-Safir newspaper reported on Saturday that 50 people died and 372 others were wounded in 247 road accidents in September alone.
According to observers , driving in Lebanon is extremely risky, since there is no law and order . Drivers have no respect for traffic lights , no respect for speed limits and no respect for one way street signs. Most importantly driving ethics is missing. Having stricter traffic laws is good, but implementing the laws is much more important.
In a related development National News Agency (NNA) reported on Saturday that Daher Saleh, a truck driver, killed 61-year-old Laurice Semaan Gebrayel while he was driving in the Jbeil town of Amchit.
He turned himself in to the authorities, NNA added