Lebanon needs $20 billion for infrastructure, report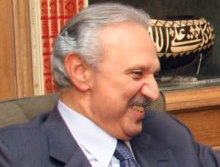 Lebanon needs to spend at least $20 billion to improve its basic infrastructure otherwise the high growth the country has been witnessing will "dwindle and vanish," the economy and trade minister said on Wednesday.
Lebanon is famous for its robust service-oriented sectors, but many investors are discouraged from setting up businesses in a country where power cuts are frequent, road networks beyond the capital are insufficient and communication lines are slow.
The 8 percent average growth Lebanon has seen for the last three years was mostly driven by consumer confidence after Qatar mediated a peace accord between the country's rival political parties in May 2008, which created a national unity government.
Guns fell silent, tourism soared and Lebanese expatriates returned, but the government has been unable to make any major investments to support the service-driven economy because of difficulty in getting major policy decisions passed.
"Today, our main problem against future growth is basically the infrastructure and if we do not sort out the infrastructure, this growth that we're witnessing today is going to dwindle and will vanish," Mohammed Safadi told the Reuters Middle East Investment Summit.
"The growth that we have witnessed is more goodwill for the future rather than a real, integral growth in the economy itself," he said.
Safadi said improvements were needed in the areas of electricity, water, communications and roads.
"You're not talking about less than $20 billion … to get these areas to basic (levels). We're not talking about expansion needed for the future, just to cope with demand today."
A total of $4 billion is earmarked for infrastructure investment in the 2010 and 2011 budgets, neither of which have been ratified by parliament because of political wrangling.
If the budgets are ratified, Lebanon expects to spend $1.2 billion to $1.3 billion on expansions and improvements to electricity and water networks, $300 million to $400 million on roads and the rest on communications, Safadi said.
COMMON MARKETS, FTAs
The minister said he hoped a draft law on public private partnerships (PPP) would be approved within three months, opening the way for the private sector to enter the market.
Safadi said a train network connecting at least Lebanon's north-south coastal strip would go a long way toward opening up investments in various parts of the country, rather than concentrating it on Beirut and the immediate areas around it.
"At the end of day we have to treat Lebanon as one economic unit and with that… it really opens up big new opportunities to invest in different areas of Lebanon."
He also said the government was committed to decreasing the cost of doing business in Lebanon, although it was "not at the pace we'd like to see."
According to a 2009 World Bank "Doing Business" report, Lebanon ranks as one of the most expensive countries in the Middle East and Africa to start a business, with only Yemen, Iraq and Djibouti ranking below.
It costs 87.5 percent of the country's per capita income to start a business in Lebanon — a higher proportion than even in the troubled Palestinian cities of Gaza and the West Bank, where it costs about 70 percent of income per capita. Overall Lebanon ranks 108 out of 183 countries in ease of doing business.
Safadi said Lebanon was close to approving a free trade agreement (FTA) with Turkey, which has been cultivating ties with its regional neighbors. He said it was also studying an Iranian proposal for a Lebanese-Iranian FTA.
Safadi stressed the benefits Lebanon would gain from a free trade zone between itself, Syria, Jordan and Turkey, a plan first announced by Turkish Prime Minister Tayyip Erdogan in June. Turkey exported $1.4 billion worth of goods to Syria and $690 million to Lebanon in 2009.
While acknowledging the plan was still many years away from completion, Safadi said it would open Lebanon to a market of some 120 million consumers instead of its current 4 million.
"For us, it's an opportunity we should not miss." Reuters