U.S. presses for independent Hariri probe, report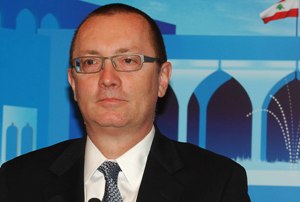 The U.N.-backed tribunal investigating the 2005 assassination of a Lebanese political leader should be allowed to work independently, a U.S. official said.
The U.N.-backed Special Tribunal for Lebanon is investigating the 2005 assassination of former Lebanese Prime Minister Rafik Hariri in downtown Beirut. Hezbollah and Damascus were believed to play a role in the slaying, though both denied the allegations.
Jeffrey Feltman, the U.S. assistant secretary of state for Middle Eastern affairs, made a surprise visit to Beirut to discuss the work of the STL.
"We believe that the tribunal should be allowed to complete its work on its own timeline and without outside interference until those responsible for the assassinations … are brought to justice," he was quoted by Lebanon's Daily Star newspaper as saying.
Brig. Gen. Jamil Sayyed, jailed for four years in connection to the 2005 assassination, said he believes Saad Hariri, the current prime minister and son of Rafik Hariri, paid witnesses to testify against him.
The STL said in September that Sayyed could have "limited" access "to certain materials in the Hariri case."
Hezbollah accuses the tribunal of politicizing the case.
The tribunal last week appointed five judges to serve at the appeals chamber.UPI